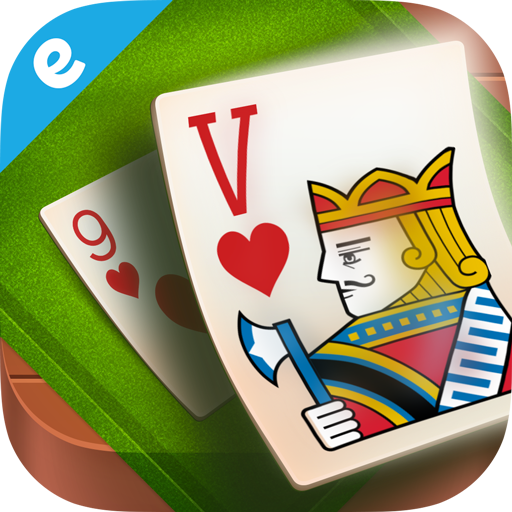 The oldest French Belote multiplayer community online !
The french belote and the coinche are very friendly games that are played at 4, in teams of 2 players. With family, friends or tournaments, these resolutely games can quickly become very difficult because of schedules or geographical location. Exoty Belote offers a gambling service on the Internet that laughs at all these physical constraints. Farewell aunt Jeanne who can not play after 4pm! Farewell cousin Paul who does not want to move! Farewell Freddo who is caught on weekends ! With Exoty Belote, you play wherever you want, whenever you want. It's up to you to become the best, counting a lot of wins !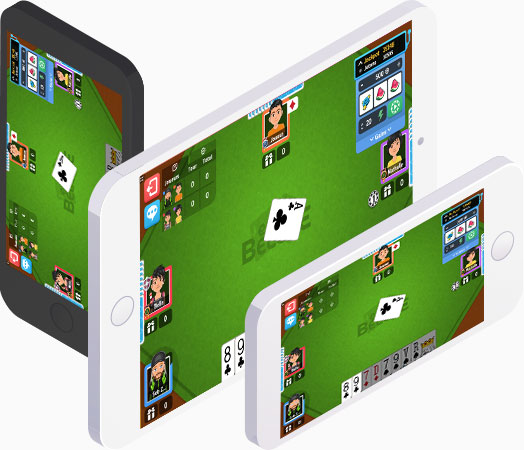 Nowadays, there are so many Belote players in the world that the belote has passed a real course. Beyond a simple game to relax as a friend, it has become a sport in itself, so place to the competition !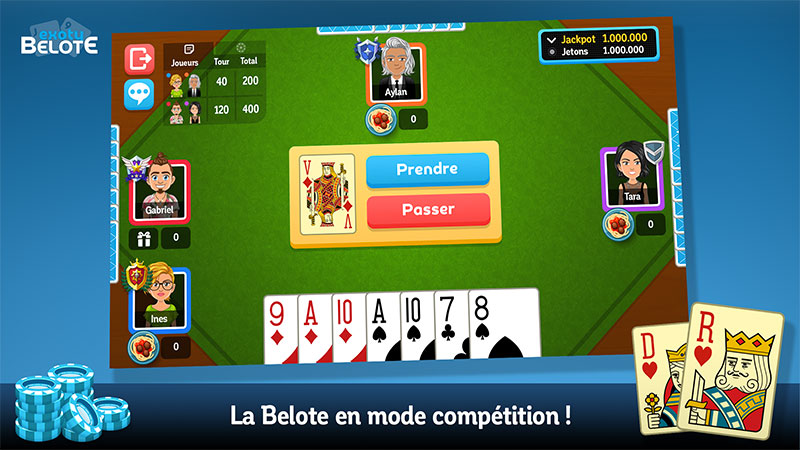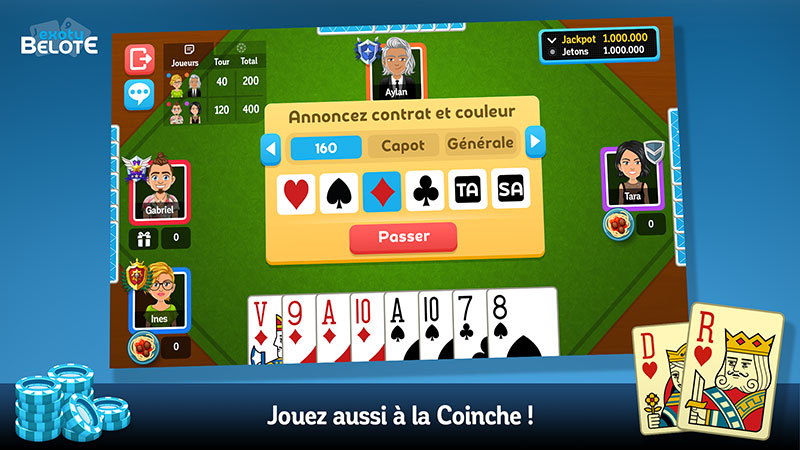 If the french belote is a popular card game it is also thanks to its most famous variant: The coinche ! Also play this variant on belote tournament like Arena, weekly leagues or private parties with friends ! Here we go !


Depending on whether you are beginner, intermediate or professional, there is a table for each level ! Go to the small tables to play with players of your level or on big tables to prove your stature !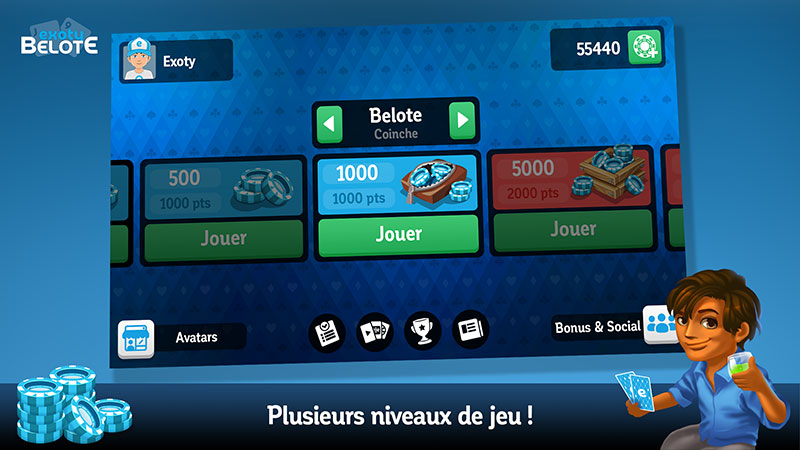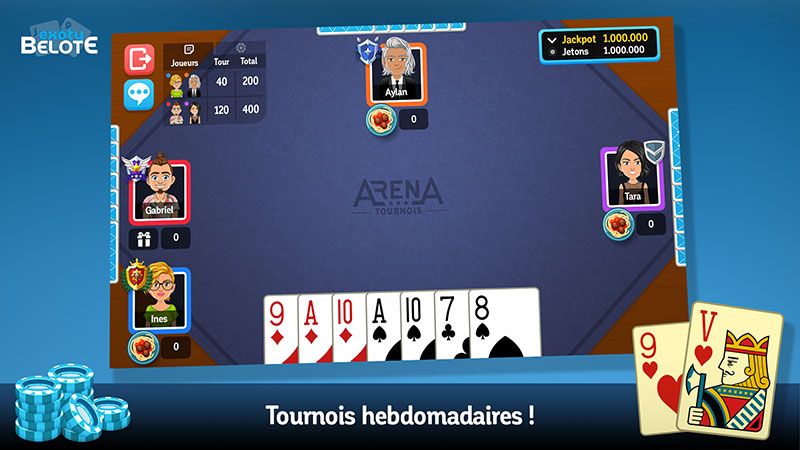 Every week take part in an Arena type tournament for Belote or Coinche ! The goal is to win up to 10 games in a row to win the jackpot ! Several levels of exits are also available !


Progress in the leagues !
What is your true level of belote player ? Well thanks to the leagues you will be able to demonstrate it ! Every week participate in the exoty leagues and reach the top division to become the best !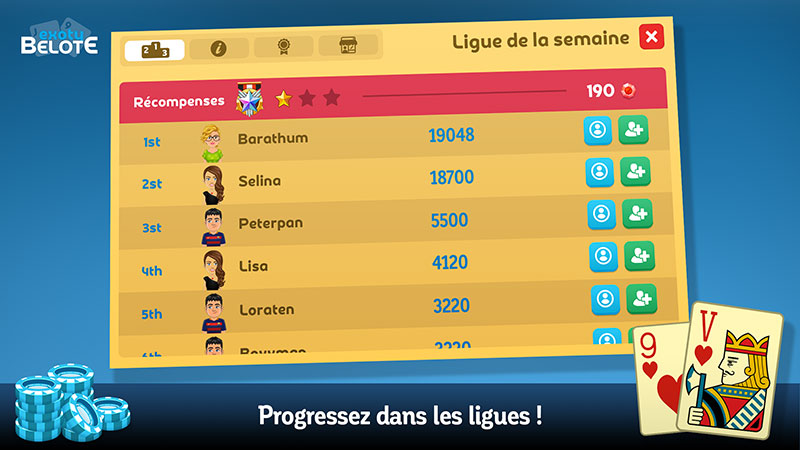 Exoty Belote is more than just a game but a real sporting venue where you will compete against other players in tournaments, leagues or challenges. in one of the 5 leagues of 3 levels each.
Exoty belote is also a place to meet people based on the same principle of affinity! Indeed, many players from your country or from your region share this same interest. What a better way to start a discussion?
Thanks to the avatar shop, customize your game character according to the desire of the moment or the festivity. During a party, send small surprises such as a cocktail or a pastry which will delight other players in the game !
It is possible to play the belote for free by taking advantage of the various bonuses of the game. Roulette, Totem Bonus, Gifts from Friends or slot chips machine, so many possibilities to play without paying!
Play french belote game with all players from France, Belgium, Switzerland, Canada and even the rest of the world. Players are so great that there will be players at all hours!
Exoty is not just a game of Belote or Coinche, it's also Tarot or President games, if you are a Belote player you will certainly be familiar with the tarot, why not try the adventure?